Your skin, the ultimate fashion statement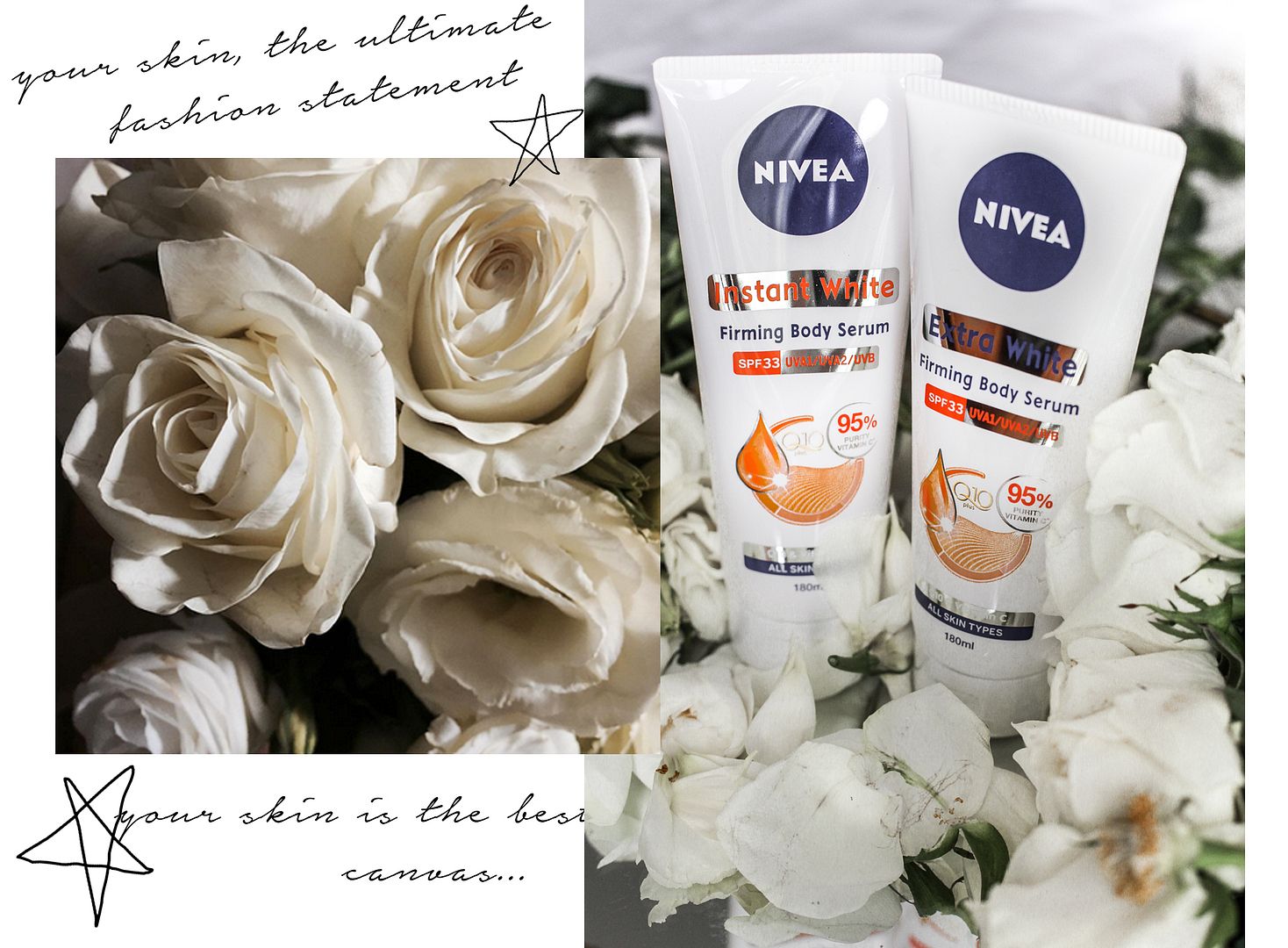 Taking care of your skin is something I truly believe in. Something my mother has enforced over the years, which I'm so thankful for, is that the skin starts to show signs of ageing after 25. It is not just facial skin but body skin too. To look good in anything, it's not always about having the biggest wardrobe or the most expensive fashion pieces. It's your healthy, evenly toned skin tone that is the

fashion accessory that will transcend through time.
Great clothes can never conceal pale, sad looking skin. It is important keep your skin looking visibly hydrated and radiant glow by moisturising religiously: day and night. Opting for NIVEA's Instant White Body Serum as my daily day body lotion cos it's a quick fix for last minute beauty needs with its mirco-light reflectors (titanium dioxide). It is instant radiance without the wait!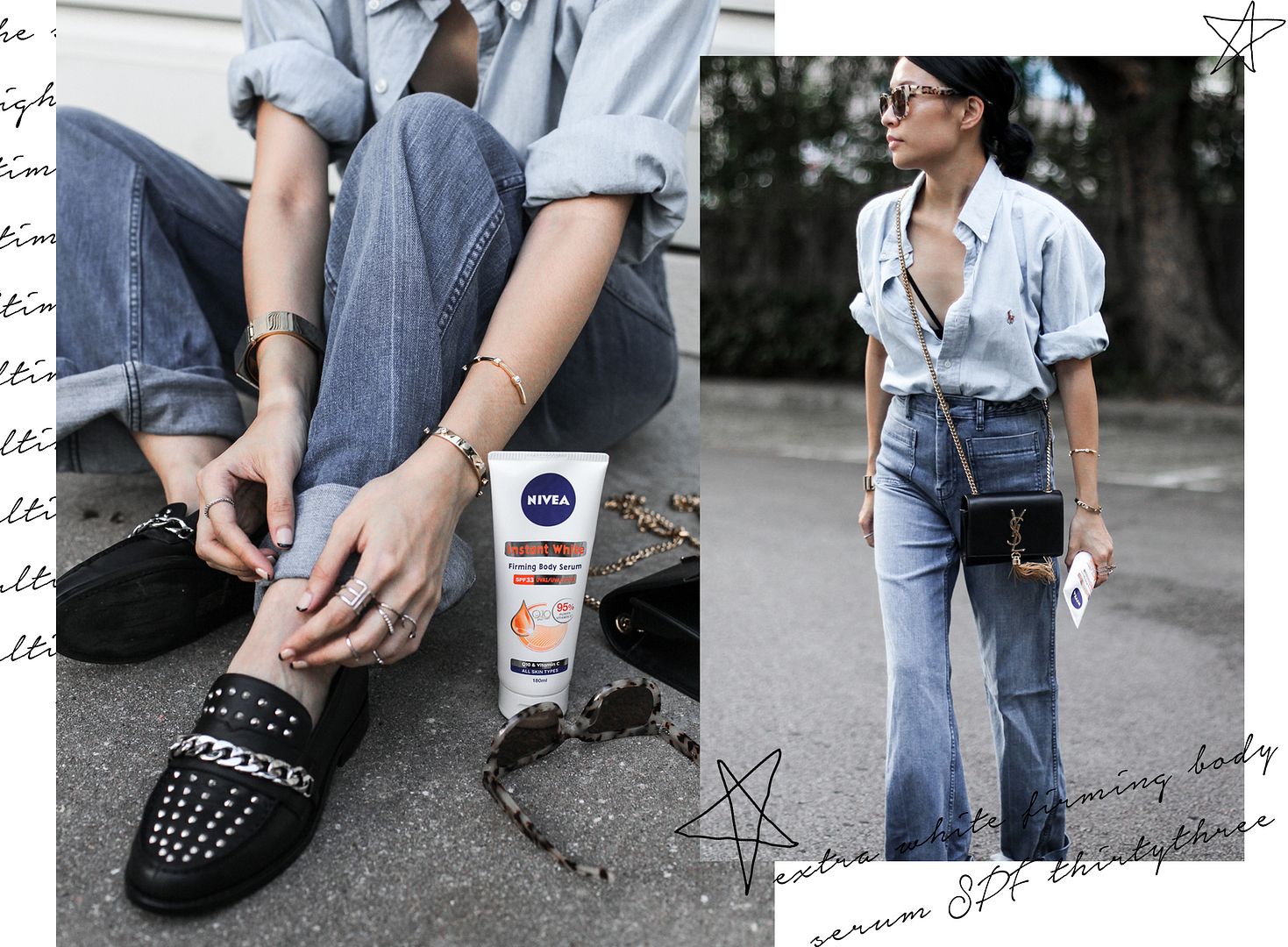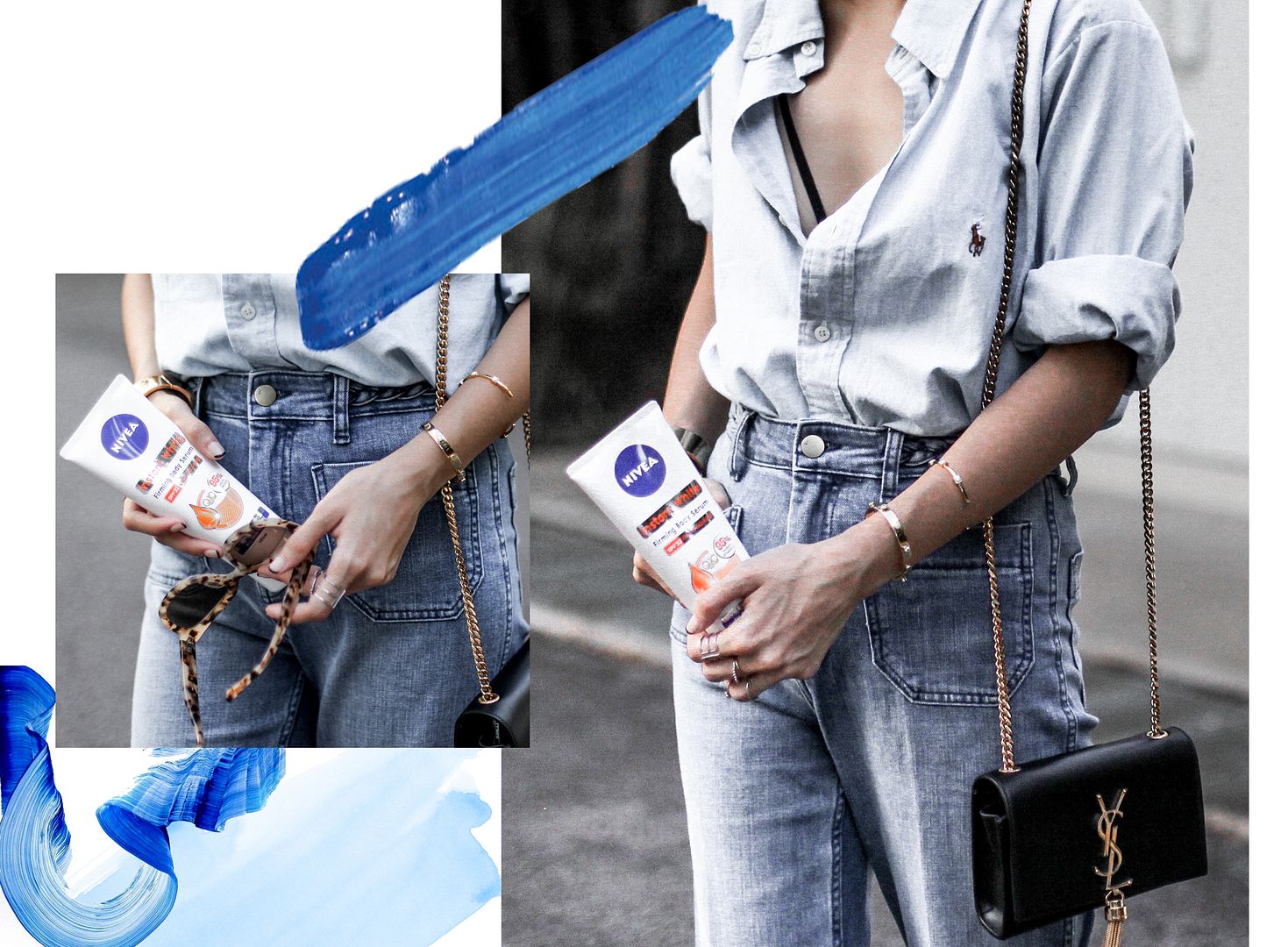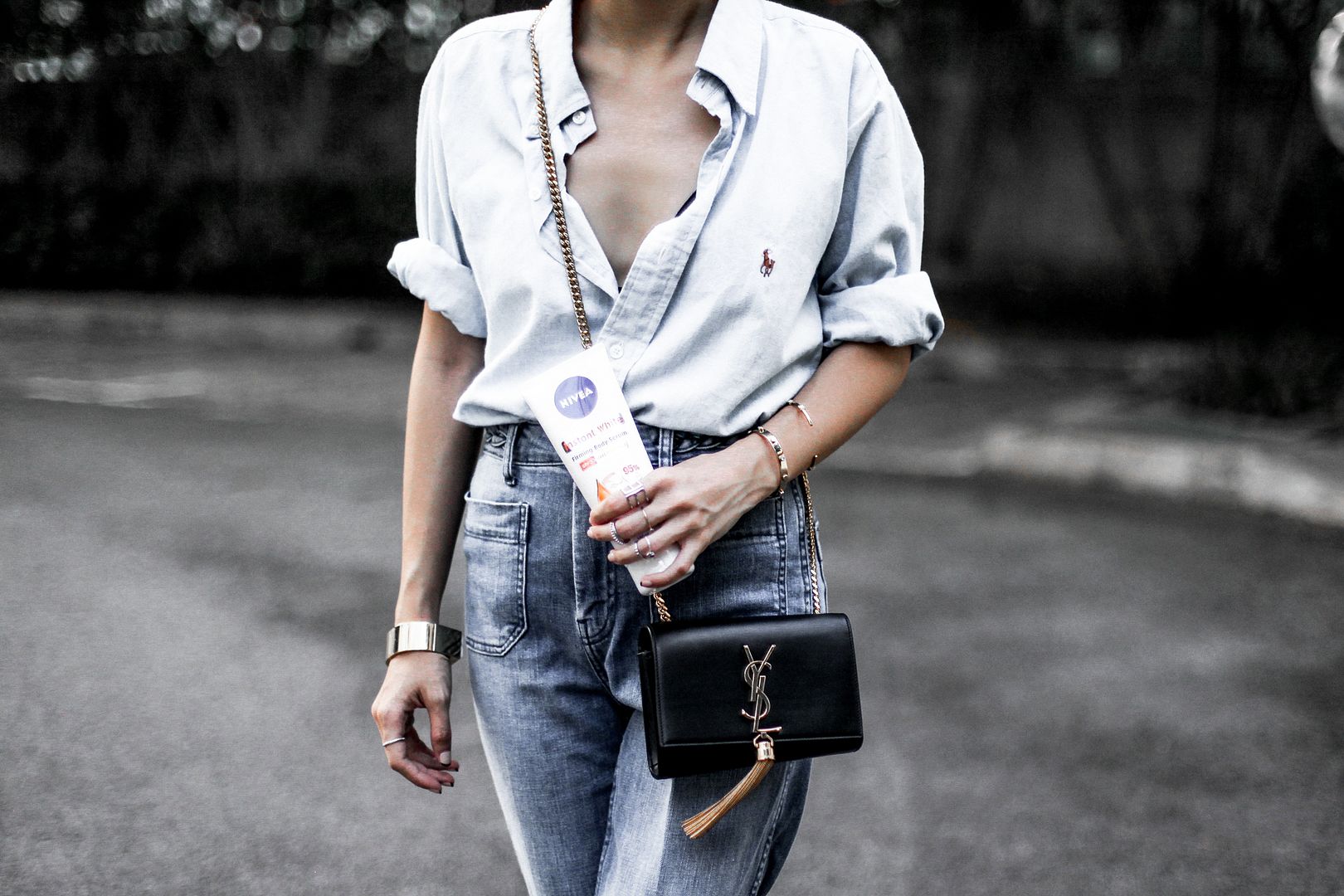 The nature of my job requires me to stay out in the sun for hours of shooting, therefore, I prioritised skincare options with ones that have a whitening effect that duals up as a sunblock. Do you know that UVA rays accounts for up to 95 percent of the solar UV radiation reaching the Earth's surface, while the remaining 5% is UVB. Both rays can penetrate into the deeper layers of the skin and has for years been thought to play a major part in skin ageing and wrinkling. That is why I always choose a body lotion with UV protection. NIVEA's Extra & Instant White Firming Body Serum

has

SPF 33 UVA/UVB to keep my skin fair and protected from UV rays on a daily basis.
NIVEA to me has always been a nostalgic brand of my growing up years. Its blue creme tub was something I carried and applied on a daily basis.It remains one of my personal favourite skincare brands for their premium quality at affordable prices. Moisturising my body skin is an integral part of my day and night skin care regimen. One big misconception that we all have is that body lotions are sticky, oily and heavy. Well, that is not all true! NIVEA's body serums are lightweight and absorbs into skin quickly with a non sticky finish.
Why body serums though? Serums have better product efficiency than lotion as it has higher concentration of active ingredients, meaning you will results faster.
So, treat your body skin with same TLC as your face. Start investing in your canvas.
#NiveaSG #ultimatefashionstatement