Transition Season: 3 Ways to Style Biker Shorts
The Staple piece for all season
Trends come and go, the strong ones stay. Unexpectedly, cycling shorts is one of them. Since its debut at Spring' 18, it has grown in momentum over the past year. This Spring, fashion houses such as Chanel has translated the same style into easy wearing pieces. The models paraded down the runway with knee-length shorts styled with the iconic tweed blazer. At Dior, the cycling shorts are subtly styled under wispy dresses and skirts for a romantic touch. Other fashion brands such as Fendi and Stella McCartney have also sent them down the runways - indicating that this trend is not fading anytime soon.
Besides its resurgence on Fashion Week runways, these shorts have also gained much popularity by fashion editors and celebrities like Emily Ratajkowski and Bella Hadid.
With the autumn season on its way, cycling shorts will continue to be fashion staple as we transition our wardrobe into the next season. If you are daring enough to put these shorts to the test, I have rounded up three different styles for you!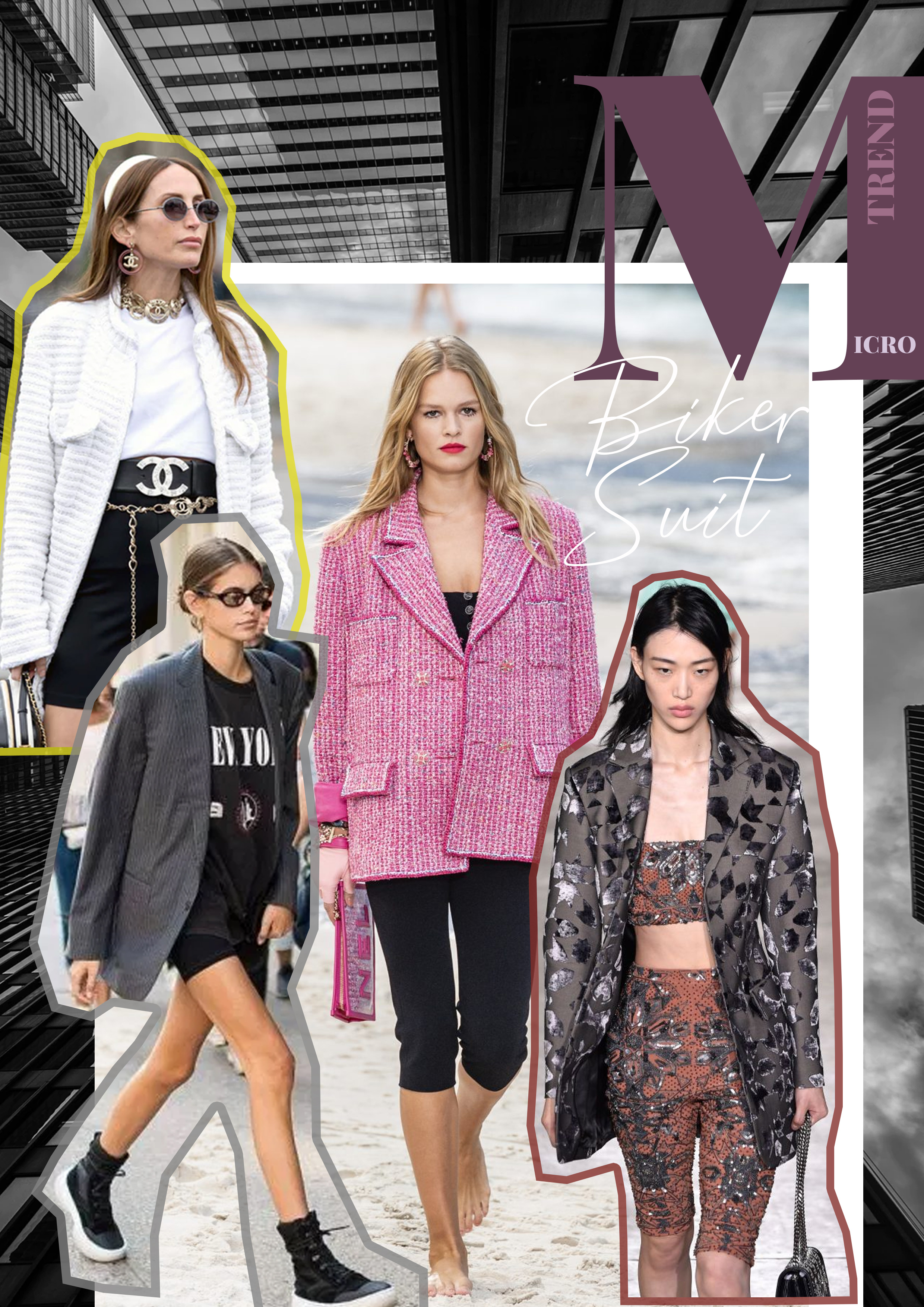 One of the easiest ways to wear this trend is to pair it with an oversized blazer. In fact, it's one way of making an outfit look sophisticated and business-friendly. On the weekends, you can also dress these shorts up with a stylish t-shirt and a belt bag.
Fall Alternative: layer it with a wool-blend or velvet blazer to keep yourself warm throughout your daily hustle.
Activewear is definitely my go-to outfit, especially when I am exercising at the gym or running errands. During cooler days, I would throw on a puffer jacket over my outfit before heading out.
SHOP THE LOOK